Ferrari India has re-entered India and is being operational from Mumbai and Delhi. The Ferrari to mark this occasion launched their entry-level car – the Ferrari California T in India at Rs. 3.40 Crores (ex-showroom, Mumbai).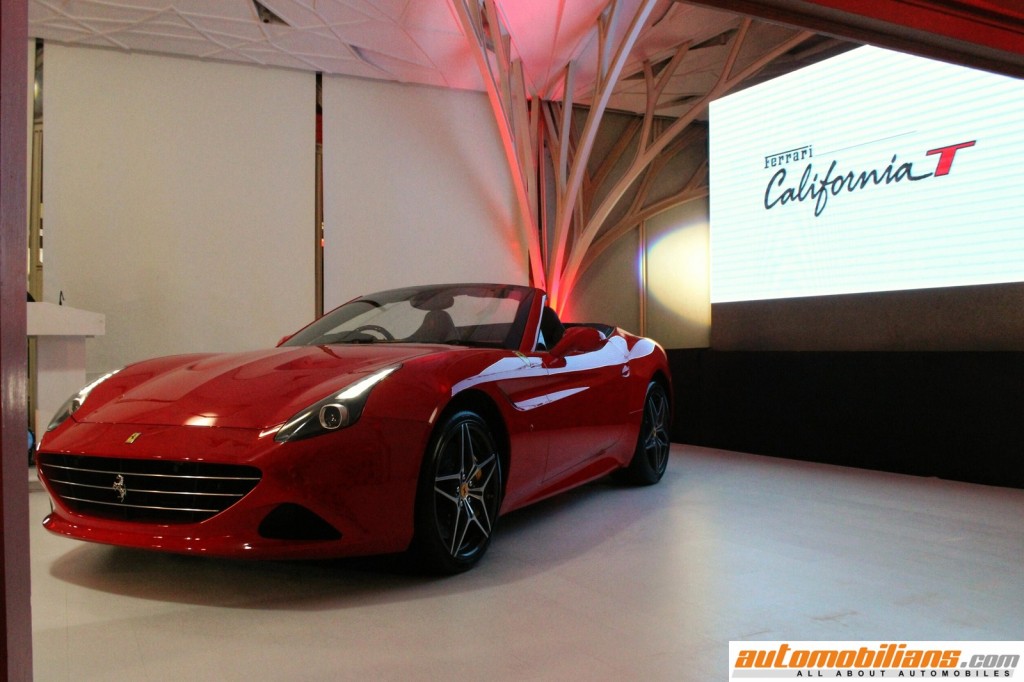 Navnit Motors and Select Cars will be looking after sales, service and road side assistance for Ferrari in India.
The California T gets a new turbocharged V8 engine, which now produces 49% more torque and reduces fuel consumption by 15%.
Ferrari California T is a convertible sportscar with a direct-injection, 3855 cc turbocharged V8 engine. It delivers 412 kW of power at 7500 rpm and outputs 755 Nm of torque at 4750 rpm. It gets a weight distribution of 47% front and 53% rear. It does 0-100 km/h sprint in just 3.6 seconds and does a top speed of 316 km/h.
The California T also has the evolutionary F1-Trac traction control system for maximum acceleration out of corners, thereby underscoring the sportier side of its personality.
The CCM3 carbon-ceramic braking system is also extremely efficient with new composite discs and pads. Its cabin was designed to be as ergonomic as possible and exudes a sense of warmth and craftmanship, with luxurious Frausemi-anilineleather trim. Boot space is ample even with the top down.