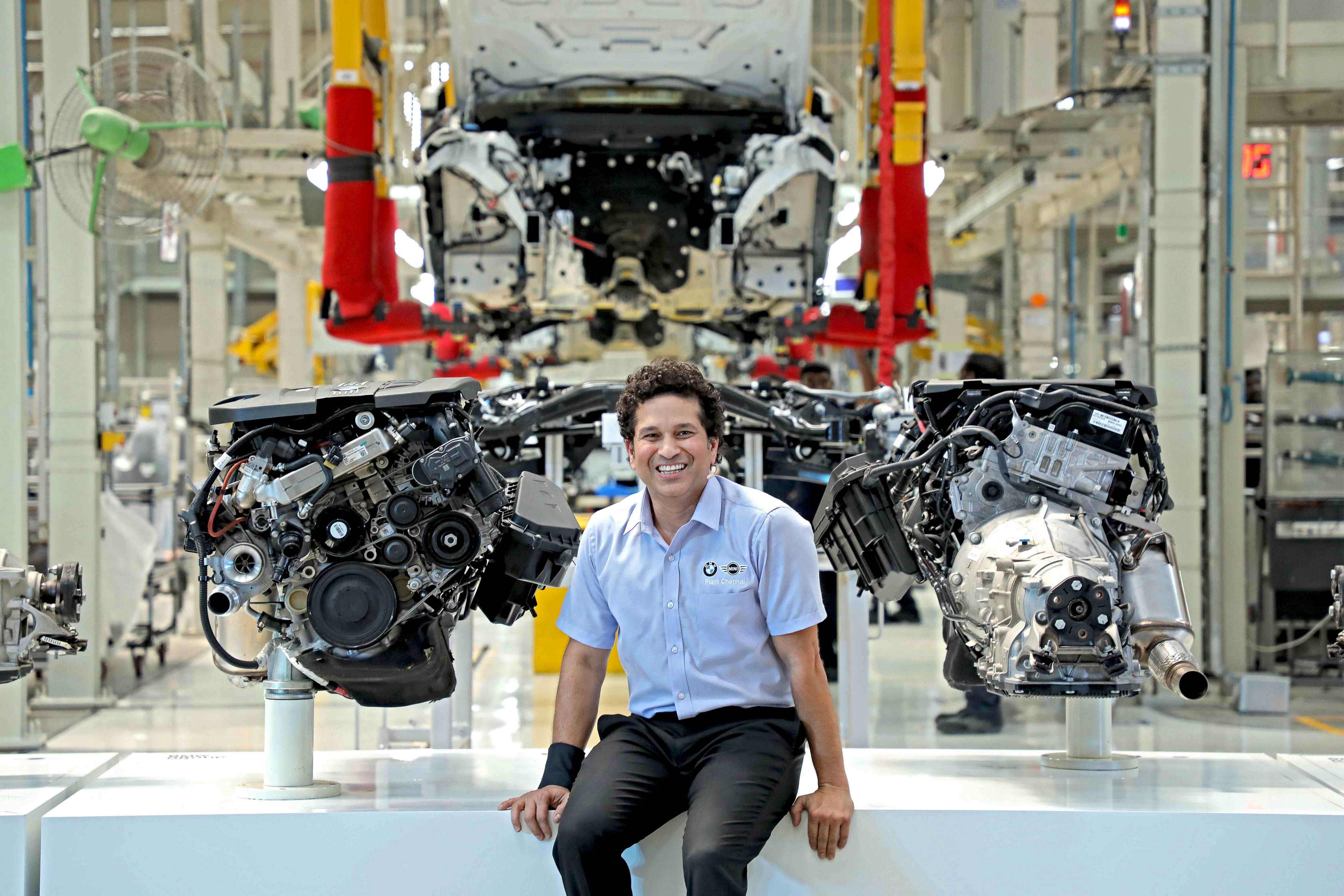 BMW Group Plant Chennai celebrated its 11th anniversary today and as a part of Corporate Social Responsibility (CSR), the company launched the "Skill Next", a technical skilling initiative.
Legendary cricketer and Brand Ambassador of the German luxury car manufacturer, Sachin Tendulkar, along with the students from the College of Engineering, Anna University launched this initiative.
Under this initiative, the company will be donating 365 engine and transmission units to engineering, technical and polytechnical institutions across every union territory and state of the country on a first-come-first-serve basis by the end of this year, 2018.
These units will be donated for learning purposes only and these units are actually the units that were affected by water during the Chennai flood in the past and which could not be used again, as per the company standards.
However, the units which will be provided for learning purposes include the 2L, TwinTurbo, in-line, four-cylinder diesel motor and an eight-speed, Steptronic, automatic transmission. These engines currently power the 20d versions of six locally-manufactured cars at BMW Group Plant Chennai, which are -BMW 3 Series (320d), BMW 3 Series GT (320d GT), BMW 5 Series (520d), BMW X1 (xDrive 20d), BMW X3 (xDrive 20d) and the upcoming MINI Countryman Cooper D.  The Steptronic automatic transmission is used in five locally-manufactured cars at BMW Group Plant Chennai that include, BMW 3 Series, BMW 3 Series GT, BMW 5 Series, BMW X1 and BMW X3.
Post-handover of the units, the company will organize a 'Train the Trainer' programme, where the company will appoint 40 Aftersales Master Technicians who will conduct workshops at BMW dealerships in more than 20 cities. The workshops will conduct a combination of classroom sessions and hands-on practical sessions using BMW training materials.