Experiencing something before owning it matters a lot and it matters, even more, when you are looking forward to buying an SUV. Of course, you would love to experience it first, mainly its offroading capabilities. And that is what Land Rover has been doing for many decades all over the world. Through Land Rover Experience, now better known as The Above and Beyond Tour, the company offers its bone-stock vehicles to be test driven on a completely natural and challenging terrain.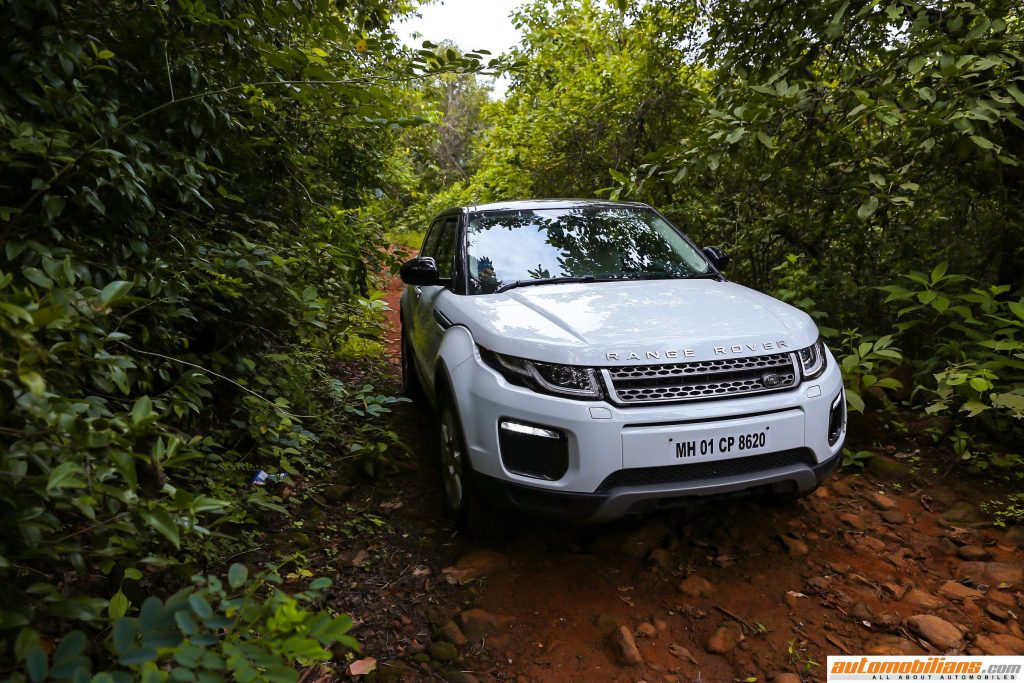 Land Rover, the company who makes world's finest 4×4 luxury SUVs, scheduled an adventurous off-road drive experience at 19 Degree North, Aamby Valley, Lonavala, for us to see and experience the versatility and the capability of its vehicle.
We have driven cars on this terrain many times before, and in fact, we have also driven a Discovery Sport diesel on it last year. And last year's track was challenging but this year's terrain was way more technically challenged and we also discovered some new trails on which we hadn't driven ever before.
Along with me, there were fellow auto journalists as well. I was there with my colleague. We all were briefed by the lead instructor of Cougar Motorsport before we could tackle those rough terrains. Once briefed, we all were then assigned an instructor who would guide us through the whole track and of course we were also allotted with vehicles. I got the Evoque diesel. Not to forget, the fleet consisted of the Discovery Sports and the Evoques only (stock vehicles with road tyres).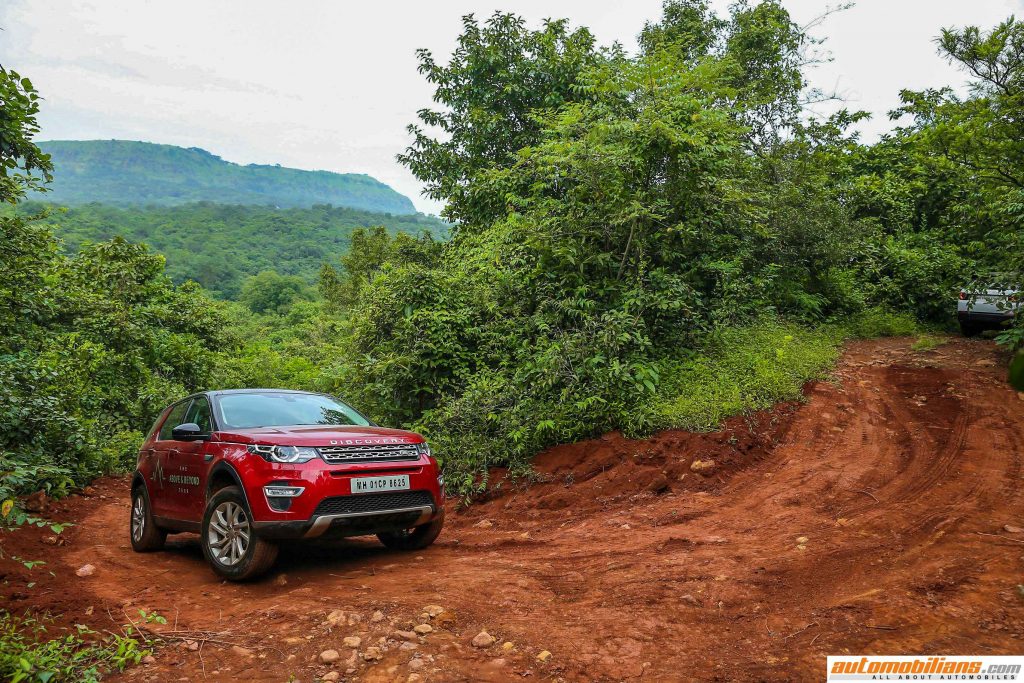 I was happy enough to get the Evoque as I had experienced the Discovery Sport last year. Once I got myself seated, I adjusted the driver's seat, the steering wheel and the rear view mirrors, while my colleague sat at the back with his seat-belt on. My instructor gave a brief idea about the various electronics present in the cars and also about its driving modes.
After a few minutes, after all the cars were lined up, we started to move in a convoy. I was second in the convoy following another Evoque. I put the car in Grass, Gravel and Snow mode (as the car's gearbox up-shifts quickly to maintain the traction) as there was loose soil, small rocks and mud. As we kept moving one after the other, I came across a slope; I then activated the Hill Descent Control (HDC), with its speed set to the lowest. With my foot off the brake, the car's electronics started to take control of the car and the car started descending down by on its own. The car was moving down by cruising at the set speed and was maintaining the traction by braking specific wheels whenever necessary.
After reaching down, I came across a river. It was time for some water wading now. I stopped the car and put its terrain response in the Mud and Ruts mode. Mud and Ruts mode was engaged because the throttle response becomes sharper and holds up revs for a little longer time by maintaining the gear.
As the Evoque has amazing approach and departure angles, it seamlessly entered and exited the river crossing. The wheels were completely under the water and the car was moving ahead over the rocks underneath without getting stuck. As I crossed the river, I climbed on to an angular rocky patch. It was slippery and angular, which meant proper momentum had to be maintained as the tyres were road tyres. But, with the help of Evoque's electronics, I was able to cross that patch without sliding and slipping.
After that, we started heading back towards the base and then there was an ascent which also consisted of few tight hairpins and bends. So now, it was time for switching the car into All Terrain Progress Control (ATPC). Basically, it is like cruise control, but for slow driving during tight off-road situations. ATPC actually decides how much power has to be given and when, and when the brakes need to be applied. All I had to do is – steer. I set the speed at 6 km/h and the car started moving, and with only steering inputs given by me, we reached the base without getting stuck. And even if the car got stuck, the right amount of power was sent to the specific wheel and the car would get out and start driving back without any hesitation.
By completing this whole track in less than 1½ hour and with my colleague still being seated comfortably at the back, I realized that these Land Rover vehicles with their modern set of electronics are capable of tackling any kind of terrain. It's been 5 years now, that the company has been arranging this experience tour all over the country just to prove how capable and versatile are their vehicles. And what I drove was a completely bone-stock production vehicle without any modification done to any of its parts.
And this tour really helps you to know more about your Land Rover vehicles and also helps you to learn of how to tackle a tricky offroad situation. Just click on the link here – landrover.in to know more about it and you can also get yourself registered by visiting your nearest JLR dealership.
Further Readings – 
1. Range Rover Evoque –  Test Drive Review 
2. Land Rover Discovery Sport – Test Drive Review