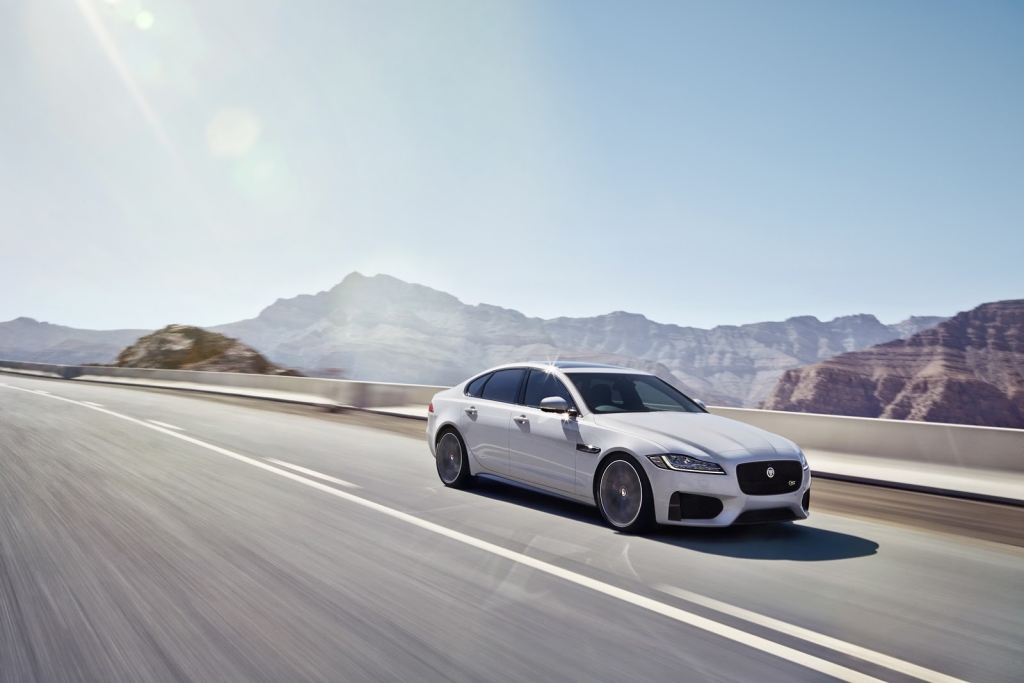 While the Jaguar is now set to make its official live debut at New York early next month, Jaguar has just released and unveiled  details and photos of its completely redesigned 2016 Jaguar XF.
And let us tell you that, the second generation simply looks stunning and is well re-designed. Jaguar has taken serious steps over the designing of the new car's exterior as it didn't wanted to mess up its predecessor's image.
Looking at the specs: the new XF features an aluminum-intensive architecture which has helped the car to put down its weight by 400 lbs over its previous model. The torsion stiffness has increased by 28% and the aluminium body also allows the car to go shorter and lower even when it has got a longer wheelbase.
The company also claims class-leading rear seat space with increased legroom, kneeroom, and headroom. In Europe, buyers will be able to equip their XF with 2.0-liter diesels rated at 160 hp and 280 lb-ft of torque, and 177 hp and 317 lb-ft and the buyers can also choose between a six-speed manual or an eight-speed automatic transmission.
Jaguar also claims, that the engine of this vehicle is the lightest, most efficient non-hybrid diesel model in the segment.
There's also a 3.0-liter V6 twin-turbo diesel with 295 hp and 516 lb-ft, or you can opt for that familiar and always wonderful 3.0-liter supercharged V6 with 375 hp and 332 lb-ft. The latter three engines are paired solely to the eight-speed auto transmission.
Video –