India has emerged as the world's biggest market for two-wheelers. Over 17.5 million two-wheelers were sold last year. If seen today, more than 50,000 units are sold daily in India. But the main thing after buying a two-wheeler is its after sales and service.  There are authorized service stations of the respective companies; there are local garages and mechanics as well. But a new firm has come up, called as Tight The Nut.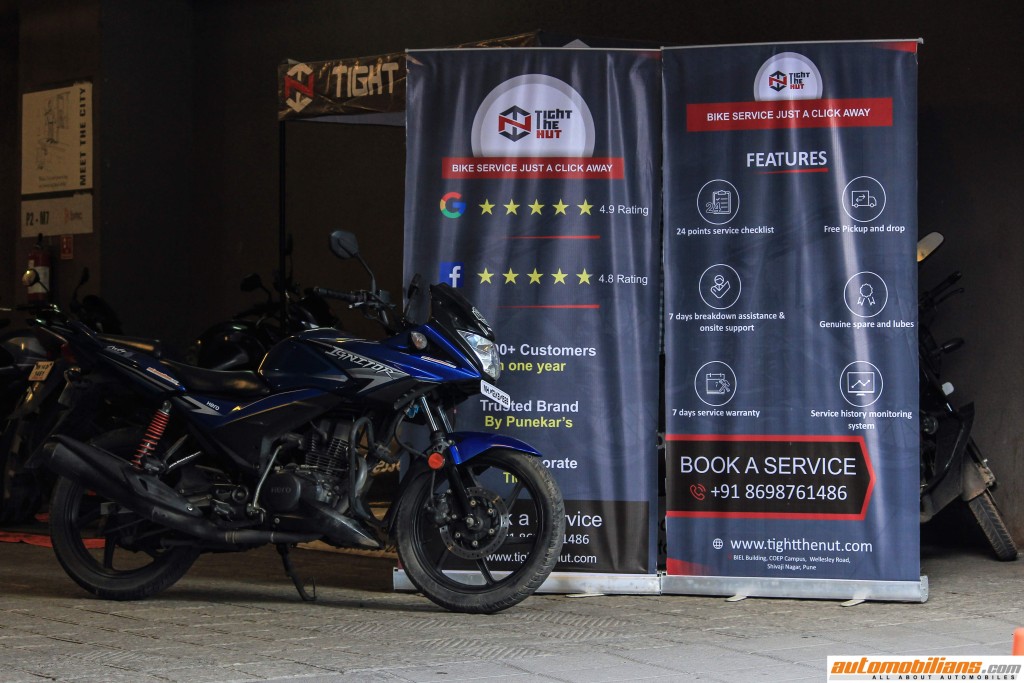 Tight The Nut is an online service and repair startup based out of Pune, Maharashtra which makes things for a two-wheeler owner way easier. To see how things actually go and how is the service, we went there ourselves to check everything out.
First things first! If you want to get your two-wheeler serviced or repaired, be it a commuter bike or superbike (yes, they do service and repair superbikes) you need to book an appointment/service online through their online portal – TightTheNut.com.
The team works on three principles, Trust, Transparency, and Convenience. Basically, they are here with the belief that bike service experience can be made a very delightful and satisfactory to their customers. The brands which they serve are Hero MotoCorp, Bajaj, Triumph, Kawasaki, Harley-Davidson, and many others.
Coming to the booking part, within three steps you can book an appointment. Firstly you will have to fill in your bike details, your personal details and then you will have to schedule your servicing according to your suitable date and time. Once you have done this all, then you are all good to go.
Now, TTN offers various service packages according to the engine sizes. In servicing they offer a 24-point check-up and labor. Engine oil is extra depending on the grade. TTN recommends Shell & Motul oils, to be honest.
And the good news is, the folks at TTN also offer free pick-up and drop service and also doorstep servicing. TTN is very convenient you see!
Well, we booked an appointment online through our smartphone. Filled in the details, gave the preferable date and time and we went there as we wanted to see how things go and that's why we didn't opt for free pick-up and drop service.
Once we reached their service station at BMC, Poonawala Business Bay, Pune, we were greeted with a clean and tidy environment were oil cans and tools were arranged properly. They made the jobcard of the vehicle online, through their self-made mobile app and also a hard copy was made. The motorcycle was taken to a washing center and got cleaned, to begin with, their servicing. The motorcycle was then inspected thoroughly according to their 24-point checklist. After the checkup was done, the mechanic oiled every part of the vehicle and then filled in the Shell engine oil.
The mechanic seemed to be very skilled and experienced according to the way he did his job. We did keep interrupting him in between but he responded calmly every time. Before handing over the motorcycle to us, the mechanic polished the body and tires of the bike very nicely.
TTN has authorized and certified service centers across the city like in Shivaji Nagar, Hadapsar, etc. but for the convenience of IT professionals and other employees they had set up their servicing station in the parking area of the company. The employees used to come, give their bike for servicing and take it back while going home. The team returned the vehicle on time and in fact according to the employees this servicing firm proved out to be a boon for them as they would get their bikes serviced in their working hours.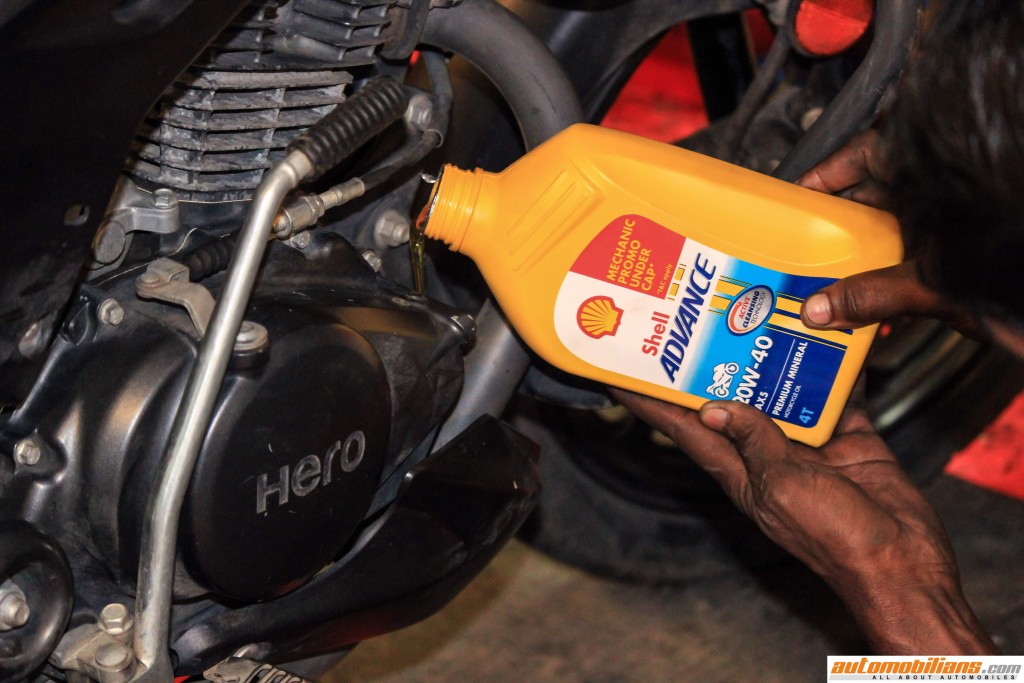 With servicing, they also offer Insurance renewal and they do check if your bikes are insured or not and also offer PUC. Doesn't it sound nice? You get your bike serviced and also get its PUC done and also your insurance renewed from a completely new servicing firm.
Free pickup and drop service prove to be more convenient for working women as they get their bikes serviced without any hustle. The representatives are down to earth and soft spoken and they do assure you of making your bike more lively and loveable than ever before.
You can stand next to your bike and watch it getting serviced and if a part has to be replaced; they do tell you first and then fix in genuine parts only, whether you be far or near your bike.
When you drop in, you get to know the expected time of delivery of your bike too. If you are away you will receive each and every update of your bike with pictures trough messages. They do have a service history monitoring system which eventually helps them in getting in touch with you again for your next service.
TTN is very technically and technologically advanced. In today's busy life, they are making things simpler for a customer. They also offer breakdown assistance and customizations at very nominal charges. We were set back by the way they worked and how well they have made the use of technology.
As of now, being only based out of Pune, they are looking for funds as they are planning to expand Tight The Nut in other three different cities. The startup is run by professionals – Azam Shaikh (Founder), Gaurav Sandhya (Co-Founder, Head of Finance), and Aakash Bhaltadak (Co-Founder, Head of Sales & Marketing).
Well, after our experience with the Tight The Nut, we have been giving our bikes to them only, for their proper maintenance. Maybe even you should give them a try for your Happy Smiles and Happy Miles!