Apollo tyres, the best-in-class tyres company for passenger and commercial vehicles, today announced its entry into the two-wheeler tyre segment in India.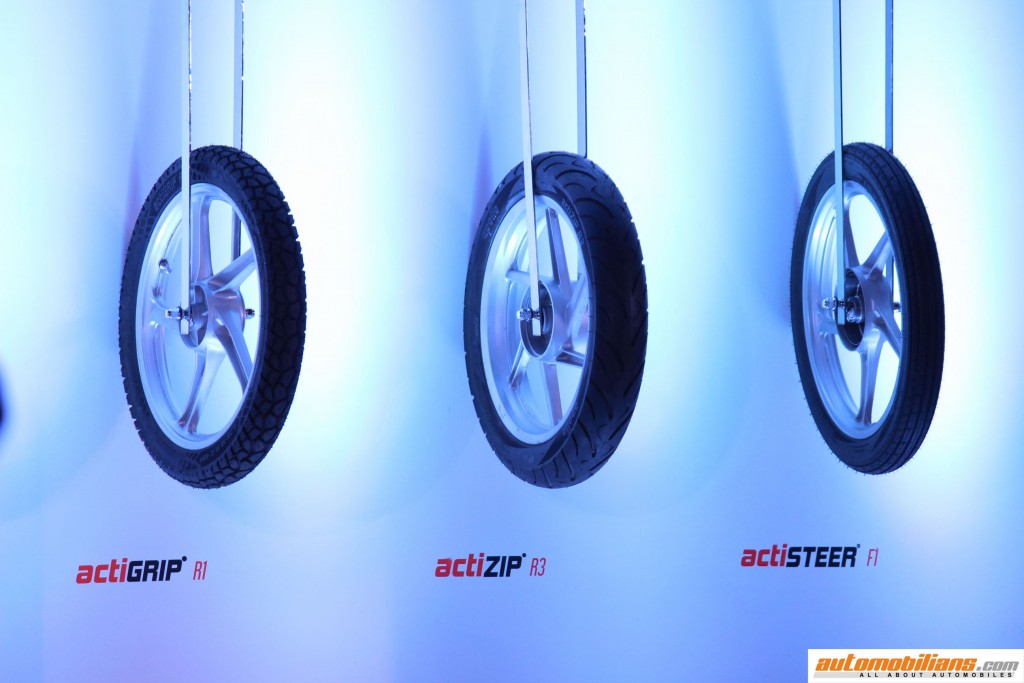 Apollo Acti series two wheeler tyres were unveiled today by the company. These tyre series are designed and developed at the company's Global R&D Centre in Chennai. The company looks forward to cover nearly 85% of the replacement market for two-wheeler tyres in India with their Apollo Acti series.
The Apollo Acti series tyres will be made available for sale immediately at all Apollo authorized business partners in all the major cities across the country.
Thetyres which are available for the two wheelers by Apollo are –
Motorcycle Front Tyres – actiSTEER F1, which is a straight rib pattern tyre and actiZIP F2 and F3 in directional patterns.
Motorcycle Rear Tyres – actiGRIP R1 and R2 are in block pattern, and actiZIP R3 is in directional pattern.
Scooter/Moped Tyres – 2 directional patterns for front and rear placement are introduced in actiZIP S1 and S2, and 2 block patterns for rear placement in actiGRIP S3 and S4.
All these tyres are capable to conquer and run on all kinds of surfaces. Prices are not announced by the company but the tyres will be priced around the other competitors prices but will not exceed their prices.