Malaysian lubricant company, the Petronas has launched its Sprinta motorcycle lubricant range in India. The Sprinta lubricant range is equipped with UltraFlex Technology. This technology offers effective lubrication and resists engine stress and promotes a longer bike life.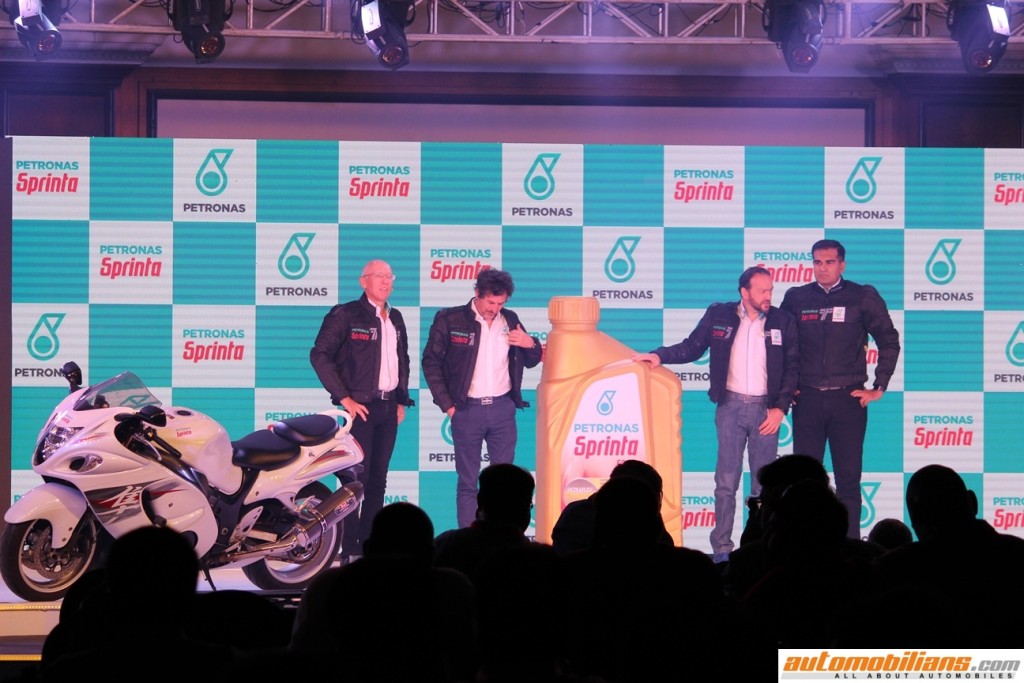 The Sprinta range of motorcycle lubricants is for the motorcycle riders who want reliable and better rideability.
Bike stress is usually caused by high shear conditions that result from severe mechanical stress and high temperature inside the engine. These conditions lead to rattling noise and sluggish performance usually.
The Petronas Sprinta with UltraFlex technology have the ability to provide superior oil film strength that is up to 41% higher than the industry benchmark according to the tests conducted using global industry standards. This alone helps the engine to endure the effects of load, speed and engine stress without breaking down, while allowing the bike to respond better. This range of lubricants also offers exceptional deposit control, thus maintaining bike power and ride quality.