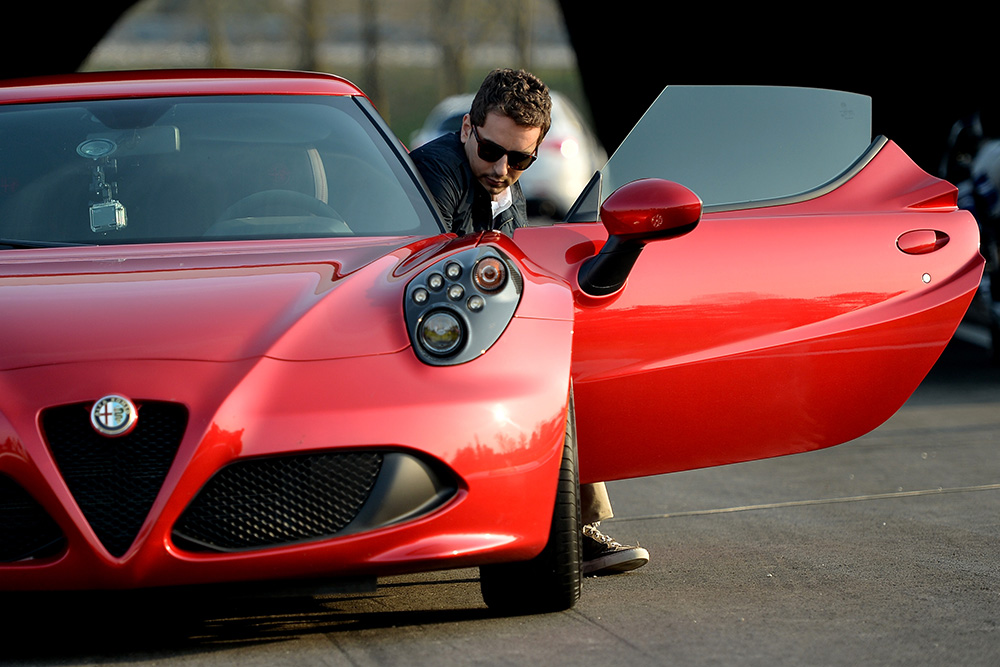 For 2014, several times champion Jorge Lorenzo will be the face of the Alfa Romeo brand. A winning combination of one of the most well-known and appreciated racers at an international level and the brand with a century of history that superbly expresses Italian style. In particular, the exceptional 'Alfa Romeo Fan' will sport the Alfa Romeo logo both on the racing suit and on both sides of the helmet used in the 2014 MotoGP World Championship, where he will compete with his official Yamaha YZR-M1 in the Movistar Yamaha MotoGP team.
Jorge Lorenzo, the only Spanish racer to have won two titles in the premier class of motorcycle racing. In the rounds of the 2014 MotoGP World Championship, some Giuliettas, including the new Quadrifoglio Verdes, will be available to Jorge Lorenzo and his staff. This version is distinguished by the legendary emblem that has always distinguished the most "aggressive" Alfa Romeos in addition to the 4C supercar that Jorge himself will be driving.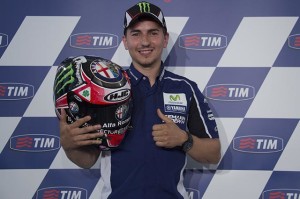 The helmet for Mugello required 40 hours of work to reproduce the unique graphics created directly by Jorge Lorenzo and followed through all its production stages. In detail, the shell was first dulled with special sandpaper, then the graphics and paint were applied using pre-cut vinyl masks and, finally, it was customised with dedicated adhesives. The result is a unique, captivating item which pays homage to one of the most famous symbols in the world of motorsports: Alfa Romeo's 'Quadrifoglio Verde'.
When approached by the media Lorenzo stated : "I am very grateful to Alfa Romeo for his trust in me and for wanting to accompany me throughout this season in the MotoGP World Championship. It is a pleasure to be able to be the image of a car brand with a centuries old history, which cares for both design and at the same time is closely linked to the world of racing and competition as I hope to return all this support with great results."