Ferrari unveiled a surprise car, the J50 at an event held at the National Art Center in Tokyo to celebrate the 50th anniversary of Ferrari in Japan. This car is a limited edition car of which only 10 units will be produced and will be customized according to each buyer's preferences.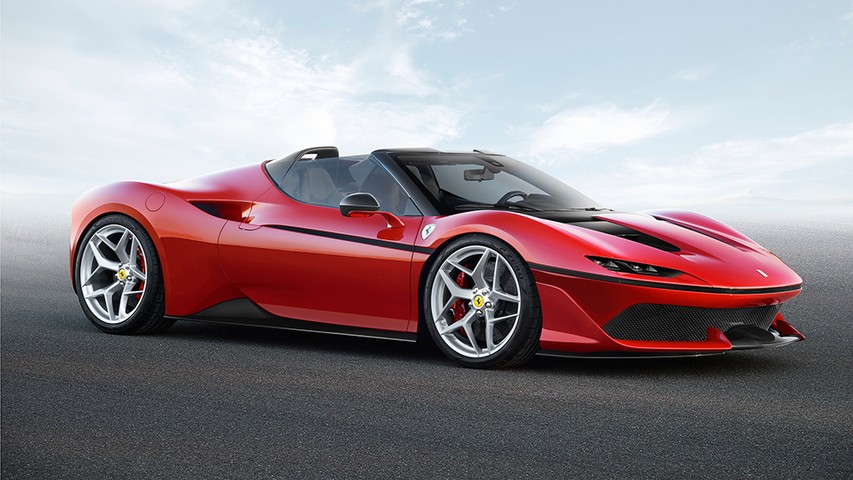 The Ferrari J50 is based on the Ferrari 488 Spyder and regains the targa roof style used on Ferrari models in the '70s and '80s.
Being based on the 488 Spyder, the J50 is a two-seater, mid-rear-engined roadster which is powered by the same 3.9L, V8 engine but has been tuned to produce more power of 700 BHP.
The bodywork gets a new design language. The front bumper has been redesigned, the radiators have been positioned closer together, and the windscreen header rail has been lowered allowing more airflow over the aero foil and thus over the rear spoiler.  Ferrari's special project team has lowered the bonnet which gives the wheelarch crests a raised up look. Two carbon-fiber air vents have also been added as that of the Ferrari F50. The Ferrari J50 sits on specially crafted 20" forged rims of unique design.
Like the 288 GTo and F40, a single black line runs along the sides of the J50. The window graphic spawns a helmet visor effect which is reminiscent of Ferrari's open competition barchettas going as far back as the '50s.
The engine of the J50 is covered by a transparent polycarbonate cover which provides a visual extension of the two separate roll hoops protecting the heads of driver and passenger. This car's design inspiration does not stops on the Ferrari cars only but also gets jet engine afterburners inspired four tail-lamps and a rear diffuser.
The interiors are trimmed in fine leathers and Alcantara. The buyers will also be able to customize the interiors according to their choice.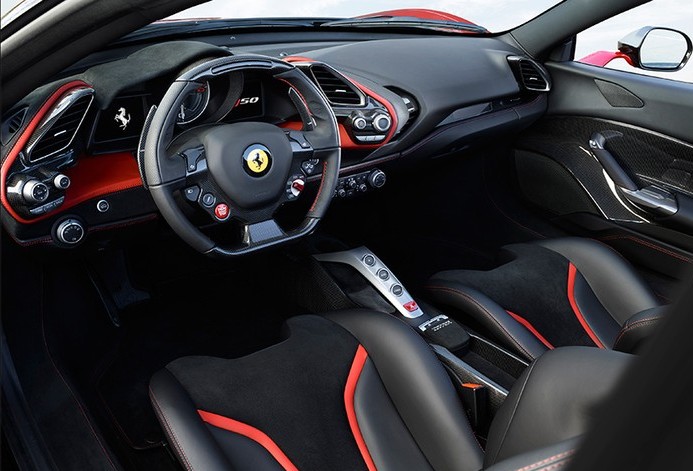 The price of the Ferrari J50 hasn't been announced yet and the 10 units of this car will only be sold to the loyal customers of Ferrari in Japan.