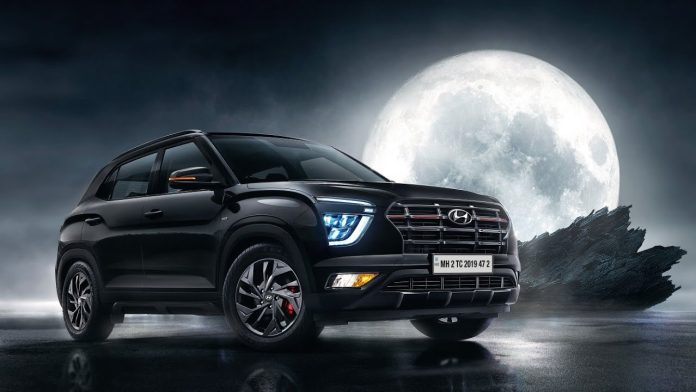 Hyundai sold more than 140,895 units of the Creta in CY22. This has led to the company's highest domestic sales.
Hyundai is a constant presence on Indian roads. In India, it offers 11 models. However, the Creta remains the most popular model from the company. Last year, the SUV reached new sales figures. Hyundai sold 552,511 units of Creta in the domestic market in CY22. This is the highest for the SUV since its launch in 2015. The company also exported 148,300 units during the year. Thanks to Creta's best-ever annual sales, Hyundai Motor India also reached its highest-ever domestic volumes during a calendar year (CY). Let's take a closer look!
In 2022, Hyundai sold more than 552,511 units (700,811 units including exported units. In comparison, the company has sold 550,002 units in 2018. The car manufacturer offers 11 models in the Indian market. This includes the Aura, Alcazar, Creta, Grand i10 Nios, i20, i20 N Line, Kona Electric, Tucson, Venue, Venue N Line, and Verna. Out of these, Creta registered the highest sale numbers for the sport utility vehicle (SUV) since its launch in 2015. More than 140,895 units of the SUV were sold in the domestic market in CY22. This represents over 50% share of Hyundai's cumulative volumes in 2022.
| | | |
| --- | --- | --- |
| Domestic (units) | Exports (units) | Total (units) |
| CY18 550,002 | 160,010 | 710,012 |
| CY19 510,260 | 181,200 | 691,460 |
| CY20 423,642 | 98,900 | 522,542 |
| CY21 505,033 | 130,380 | 635,413 |
| CY22 552,511 | 148,300 | 700,811 |
"Our relentless pursuit to redefine customer experience and a strong product portfolio aligned with consumer trends have led to Hyundai recording its highest-ever domestic sales of 552,511 units in CY22, a growth of 9.4% year-on-year (y-o-y). SUVs now contribute to more than 50% of our overall volumes and our showstopper model, Creta, registered its highest-ever annual sales of 140,895 units in CY22 since its introduction in CY15," said Tarun Garg, Sales, Marketing and Service director, Hyundai Motor India.