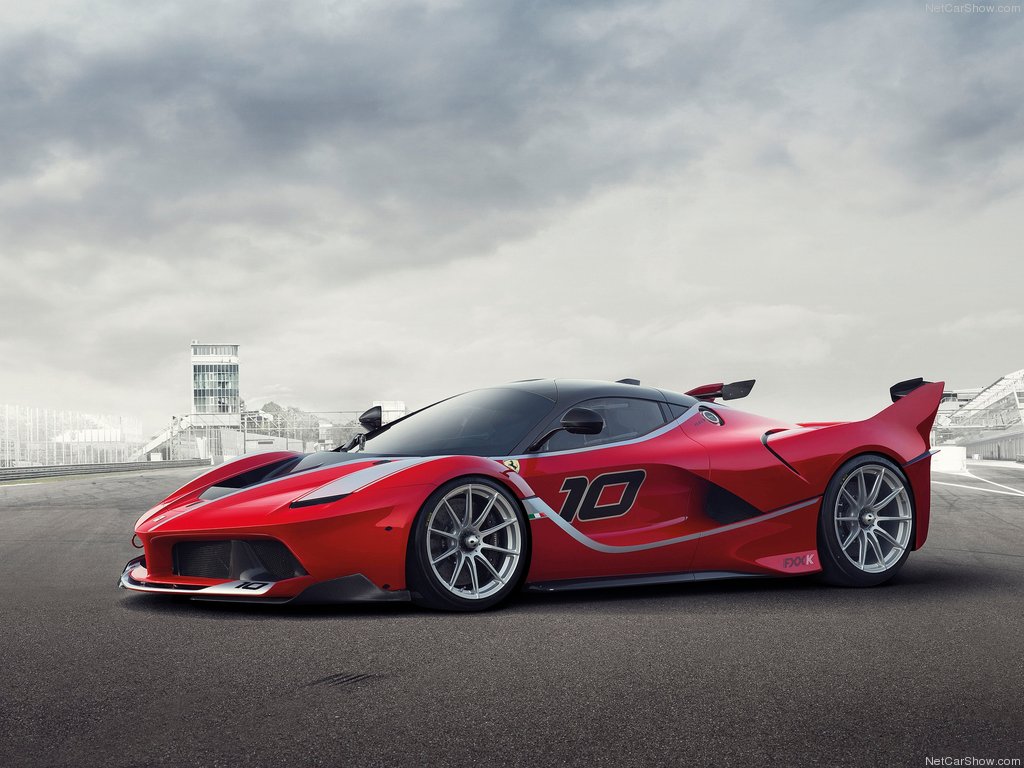 In 2005, Ferrari rung up some of its most loyal customers and asked if they'd like to buy what was effectively an Enzo treated to steroids and a mainline of espresso, the FXX. A lucky 30 folks did, and for their millions of dollars they earned the right to track it on some of the world's most prestigious circuits.
Now just ten years on, Ferrari is back to add another rampaging stallion to its track-only fleet, and it looks like an absolute screamer. Meet the 2015 Ferrari FXX K, the by-no-means-road-legal evolution of the LaFerrari.
Much like its more conventional sibling, the FXX K ('K' for kinetic) dons the LaFerrari's trick KERS hybrid system. And as you'd expect, there's simply more power to go around…much more. The FXX K wallops a total of 1,035 horsepower and 664 lb-ft of torque from its 6.3-liter V12 engine (now tuned to 860hp) and its revamped electric motor, a substantial 86-pony increase.
The standard LaFerrari V12 enjoys a hearty track-centric overhaul in order to gain those extra horses, which includes new camshafts, a modified valvetrain with mechanical rather than hydraulic tappets, retooled intake manifolds, and – most ominously – an un-silenced exhaust system. Power still flows through a seven-speed dual clutch gearbox, but now the car's traction control system features four-position KERS management settings: Qualify (top performance for a few laps), Long Run, Manual Boost, and Fast Charge.
Ferrari claims it has tapped into its experience in GT endurance racing to develop the car's most striking characteristics – its aerodynamics. At the front, a two-level splitter and side elements channel airflow around the outside of the car, while a diffuser at the rear sucks air from underneath the FXX K body and tiny winglets on the spoiler pull double-duty as low-drag guide vans and high-downforce drag boosters. The result? A weighty 1,190-pounds of pressure at 125 mph.
The track-oriented certainly tech doesn't end there either. The FXX K fits advanced Pirelli slick tires with sensors that measure temperature, pressured, and three dimensions of acceleration. Gargantuan carbon ceramic Brembo brakes make the cut, ensuring the Ferrari with all the go-juice can adequately stop just as well.
Ferrari hasn't announced the chunk of change you'll need to forgo in order to nab an FXX K, but if its elder FXX is anything to go on, a price well north of $2 million (Rs. 123,840,000) seems fitting and a production of around 30 cars seems to be done. Ferrari will officially debut the racer next weekend at the Yas Marina Circuit in Abu Dhabi. Be excited!! Merry Christmas!!